The jury of the NEPROM prize for site development has nominated five projects for the 2017 edition. Handelskade (Nijmegen), the station area of the Breda public transport terminal (Breda), Wijnhavenkwartier (The Hague), ZuiderDUIN (Almere) and Buiksloterham Kavel 21 (Amsterdam) are in the running to be declared the winner on 18 May during the Project Development Day in 's-Hertogenbosch (NL). The prize is awarded to government authorities and commercial groups that have delivered a high-quality project thanks to good cooperation.
NEPROM, the Association of Dutch Project Development Companies, aims to stimulate the importance of good cooperation between governments and commercial groups when sites undergo high-quality development. It created the NEPROM Prize for Site Development to help realise this ambition. In 2017 and for the seventh time, the prize will be jointly awarded to a government body (or bodies) and a risk-bearing commercial group (or groups). The winners will be chosen for their work on a site in the Netherlands that has been developed or redeveloped with the best results, and where all those involved have cooperated in an exemplary manner. The award is for the entire development process as well as the results achieved.
The winner of the NEPROM Prize for Site Development will be announced during Project Development Day on 18 May at the 1931 Congress Centre in 's-Hertogenbosch.
View the project page of this project here.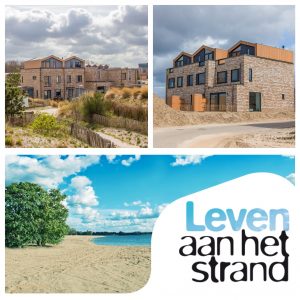 Share this message with your network.