Leegwater converts the

downside of wood

into an upside
Wood processing
Preservation, drying, processing and coating of wood, and making wood fire-resistant. All our wood treatments, finishing and processing activities are carried out in-house.
Fire retardation
Fire safety is paramount. Leegwater has a leading position in finding ways to make building and using wood safer and more sustainable in the building industry.
We are very proud of

our projects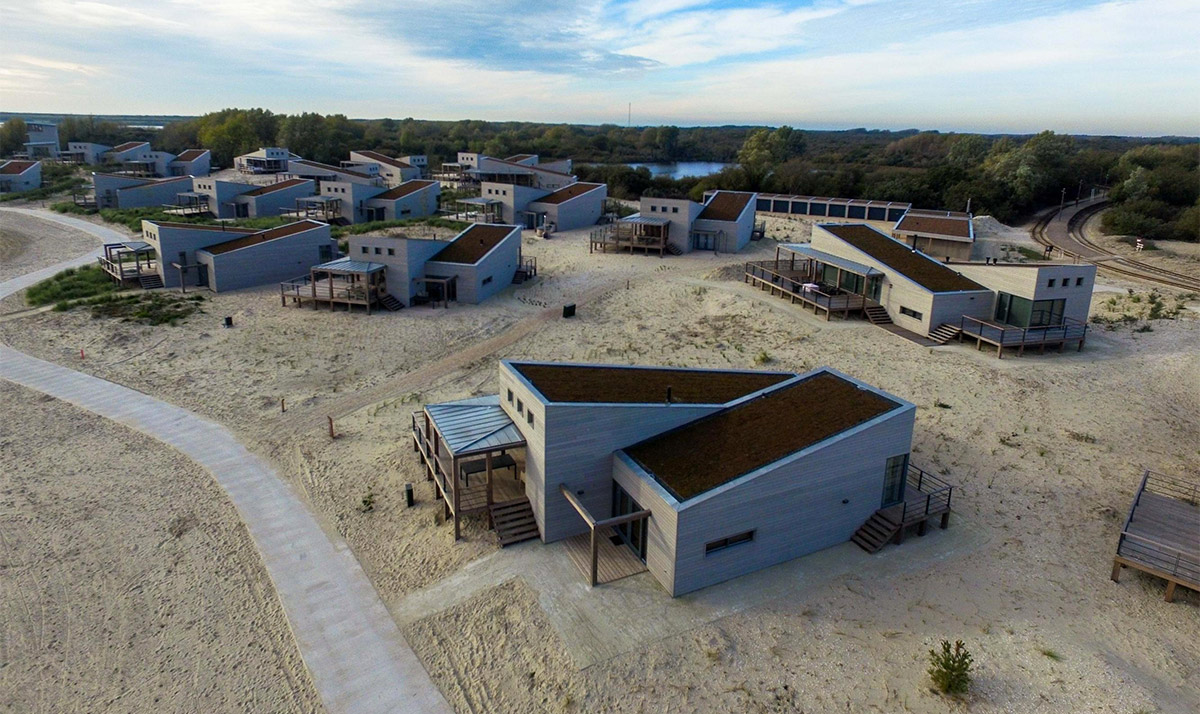 Punt-West Hotel & Beachresort
Located in De Punt, the beautiful nature reserve in the dunes between the North Sea and Lake Grevelingen. Punt-West Hotel & Beachresort was created on the sandy beach in the beautiful nature area at the head of the island of Goeree Overflakkee. It concerns a development of 72 beach villas, 20 luxury hotel suites and an exclusive beach club.
Naturally Sustainable
Facade cladding
Developers, architects and homeowners deliberately choose wood. Decisive in the choice, is the natural look and warmth that a wood finish gives a building.
For every wood product
you desire!
Wood boards. Garden wood boards. Tongue-and-groove paneling. Batten. Covers. Construction wood. Wane boards. Pine grooved parts. Barn board, black oiled or raw. Sheet piling. Border walls and wood cutlery.
Only premium quality
paint products
Leegwater Houtbereiding stands for premium-quality paint products. Leegwater Paints & Stains is the exclusive importer and international distributor of the premium brands Sansin and Olympic.
New LinkedIn page for Leegwater Houtbereiding
LEEGWATER MOVES! 🚨 Will you lend us a digital hand? It will take you less than 1 minute. We are moving today to the brand new Leegwater Houtbereiding B.V. company page . From 1 June 2023, all our news items…
Read More
Feel free
to contact
Leegwater Houtbereiding B.V.
Verlaat 9
1704 JN Heerhugowaard (NL)
Tel: +31(0) 226 421286
Fax: +31(0) 226 422628
Email: [email protected]
Opening hours:
office: Mon to Fri. 8:00 am to 5:00 pm
Woodyard:    Mon to Fri. 07.30 am to 4:15 pm