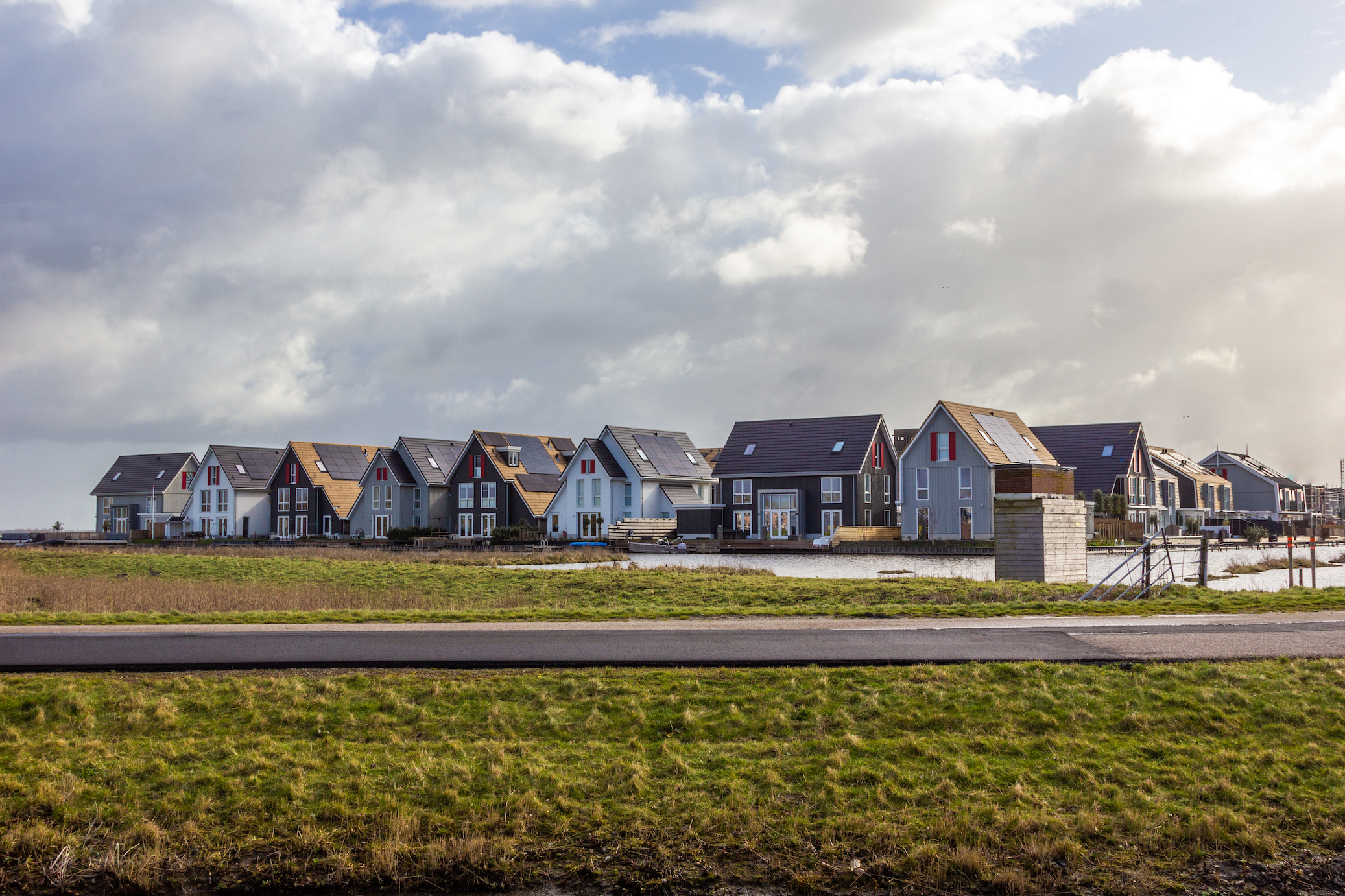 On the site of the former Brokking factory site in Wormerveer, a completely new housing plan has been developed. The design consists of four sections, each with its own theme, ranging from industrial to village-like, but always close to the Zaan: De Sluiswoningen, Het Arsenaal, De Pijl and De Tuinen, where a total of approximately 180 homes will be developed. The urban plan was designed from the setting of the old industry, the Noorddijk and the water, and this is reflected in the realised complex.
Read more about this project in Brokking aan de Zaan magazine.
Client
Ontwikkel combinatie UBA Bouw B.V. +
Bouwbedrijf M.J. de Nijs en Zonen B.V.
Material
Type of wood: Douglas
Sustainability: Woodlife HL50
Finishing: Sansin SDF