Princess Maxima Centre – Het Houtblad June 2018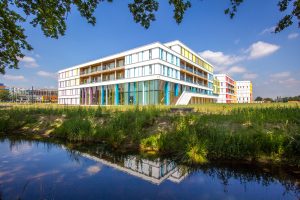 The Princess Maxima Centre for pediatric oncology houses an incredible concentration of expertise in the fields of care and research at the highest level. The Princess Maxima Centre is unique in its area, and with 45,000 m2 it's the largest pediatric oncology centre in Europe. The centre was officially opened by Queen Maxima in June 2018. Het Houtblad magazine published an article about the centre in its June 2018 issue.
Click here to download the article.
You can also view this project on our project page.